Women are taking the sustainable fashion industry by storm. There are so many bright and successful female entrepreneurs who use their talent and power to change the world for the better and help to build our sustainable fashion community. For this year's International Women's Day, we want to celebrate these female entrepreneurs, aka Boss Babes, who continue to inspire many upcoming female entrepreneurs in the future.
Chrstina Dean is the founder of Redress, "an environmental charity with a mission to prevent and transform textile waste to catalyse a circular economy and reduce fashion's water, chemical and carbon footprints." The charity institution was founded in Hong Kong, helping various designers to showcase their sustainable collections and collaborating with international brands on sustainable fashion projects.
Christina continues to help educating the community and designers about circular economy, upcycling and waste management. Moreover, Redress is now hosting the world's largest sustainable fashion design competition, the Redress Design Award. This is an annual competition that promotes design innovation and circular fashion.
Céline Semaan: Slow Factory Foundation
Céline is the founder of Slow Factory Foundation, a "public service organization working at the intersection of Climate & Culture; building anti-racist community and growing climate-positive global movements." She tirelessly advocates for sustainable fashion and educates all current and new members of the community about social injustice in the fashion industry.
Her organization has helped countless brands and designers to grow in the sustainable fashion industry by providing educational and financial resources and an invaluable network of change-makers, partner organizations, collaborators, investors, scientists and you name it, the whole team is on board to address issues related to climate issues and social justice.
Brittany Sierra: The Sustainable Fashion Forum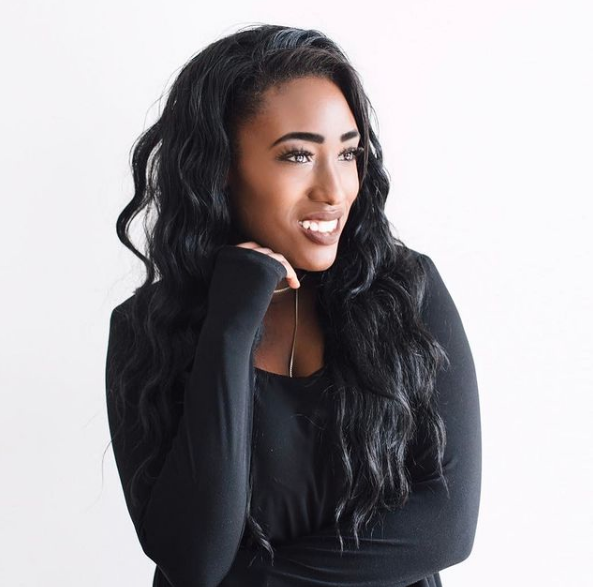 Brittany Sierra, founder and CEO of The Sustainable Fashion Forum (SFF), brought her vision to life in Portland, Oregon. SFF is a community-driven space that helps to "educate, empower, and inspire our community to reimagine the future of fashion by fostering conversation about the intersections of fashion and sustainability." Brittany put her talents in journalism and social media content creation into good use. You can spot her on various panel discussions, speaker events, and other educational appearances. This is a woman with a mission.
Aurora James: Brother Vellis and 15 Percent Pledge
Canadian designer, now based in New York, and founder of Brother Vellis, Aurora James, uses her brand to promote local artisanal jobs while fighting for economic equality in America.
Aurora is the brain and power behind the #15PercentPledge, an organization that encourages brands to take responsibility to fight for economic equality and pledge to give 15% of their shelf space to black-owned businesses (the same percentage that black people represent in the U.S.). Her organization has successfully got major international attention and made large corporations and brands take the 15% pledge. This movement has proven that public voices and consumers´ buying power is more important than ever and can actually be the catalyst of making economic and social changes.
Dr. Carmen Hijosa: PiñatexⓇ
Dr. Carmen´s story started with her journey as a leather goods specialist. Having witnessed first-hand the devastating environmental and social impact from the leather export industry in the Philippines, Carmen decided to research a more sustainable alternative to PVC. PiñatexⓇ is the result of her efforts in fashion textile R&D. PiñatexⓇ is put in simple words, pineapple leather, or as her company Ananas Anam describes it: "an innovative natural textile made from waste pineapple leaf fibre¨.
The pineapple leaves are a byproduct from already existing agriculture, and this new innovation has given the local pineapple farmers and community new sources of income.
Carmen didn´t stop here. She's still involved in research and textile innovation, while sharing her knowledge through panel discussions, events, and TEDx talks.
Paloma Lanna: Paloma Wool
Paloma Lanna is the designer and creator of Barcelona-based brand Paloma Wool, which is to be spotted all over Instagram these days. Her background in fashion stretches far into her family tree where there were no lack of creatives and entrepreneurs. Combining a business sense and designer´s creativity, Paloma has carefully curated a brand that is genderless, inclusive, and explorative.
Paloma Wool´s focus on local manufacturing and local craftsmanship minimizes their carbon footprints while producing in small batches to reduce waste. Besides from the sustainable and ethical business practices, Paloma´s photography skills and artistic direction is especially worthy of recognition. Their campaigns and shots are gallery/exhibition-material.
Priya Ahluwalia: Ahluwalia
Priya Ahluwalia is the designer behind the brand Ahluwalia. Her collections use eco-friendly and upcycled materials and the designer frequently combines fine arts and other mediums of expression to showcase the interconnectedness between the global north and south from a fashion perspective.
The brand Ahluwalia is the product of Priya´s multi-national and cultural heritage (Nigerian-Indian raised in the UK) and her own creative brilliance. Her work has attracted global attention from luxury brands such as LVMH and Gucci and fashion publications such as GQ and Vogue. Most recently, she was honored as "agent for change" by the Queen Elizabeth II Award for British Design.
Why We Still Need International Women's Day in 2021
Although this is a positive and celebratory post about women's achievement in sustainable fashion, there is always that one guy in the back who attempts to correct the gender equality movement with conviction:
"Let's celebrate excellence and achievement regardless of gender. By underlining a woman's gender, it undercuts her efforts."
"Do we even need International Women's Day anymore?"
"By giving women 'special treatment' and 'extra support', we are perpetuating gender inequality."
Why do we still need International Women's Day in 2021? Women face significantly more sexual harassment, rape, and domestic violence than men. Women are considered to be the primary caregivers in families and will need more support from society to allow time and resources to develop their careers on the side. Fathers are more likely to resume their careers than mothers after becoming parents. There are too many reasons that can be listed in a separate post about inequality, but for this post about female entrepreneurs, let's look at some statistics about the society that these founders had to build their careers in.
There are also various research and literatures that study attitudes towards female entrepreneurs. Despite all these cards stacked against their favor, our Boss Babes haven't let these obstacles come in their way of achieving a successful and meaningful career. Over decades, women have been at the forefront in advocating for sustainable fashion, and these Boss Babes will continue to lead us in our mission to create a more sustainable fashion industry.